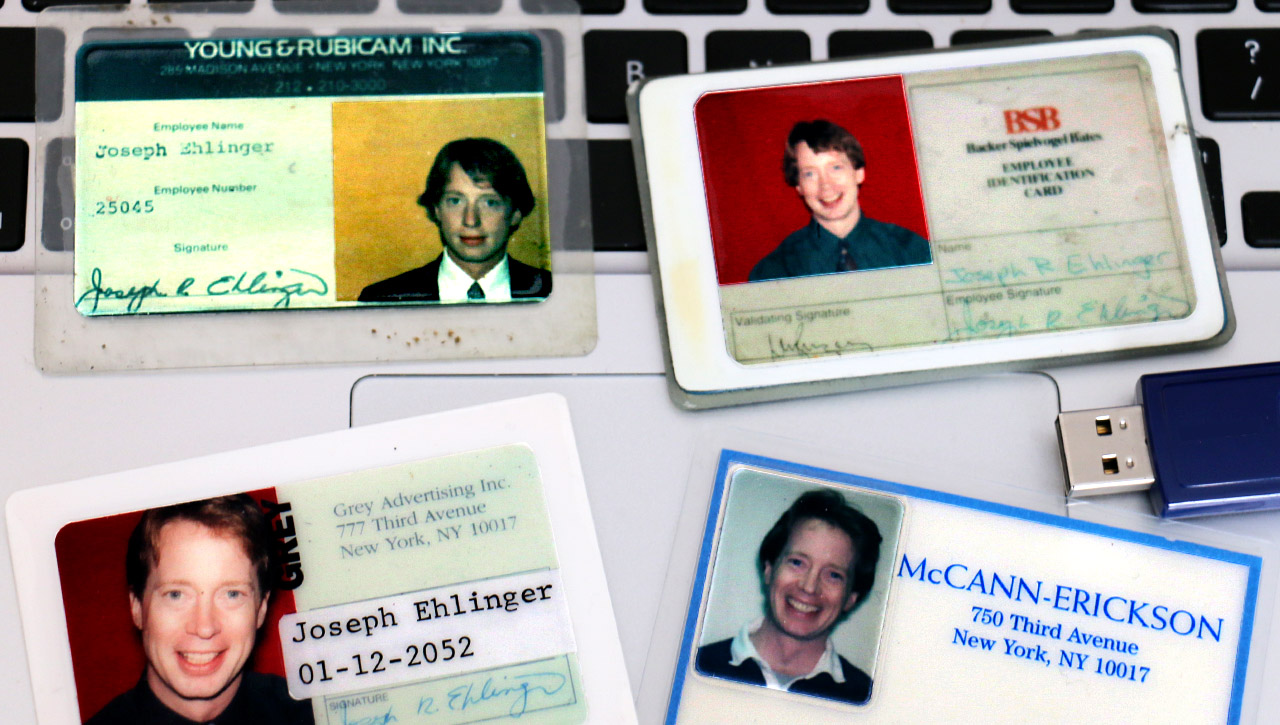 Joseph Ehlinger • Creative Portfolio • Copywriter
Young & Rubicam • Bates • McCann-Momentum • Grey
Broadcast | Medical-Healthcare | Digital | Experiential | Shopper Marketing


Hi, I'm Joe. I'm a Writer. Thinker. Problem Solver. Message Fixer. Media Chameleon.
I've done Super Bowl TV. Coca-Cola Olympic Torch Relay. Campaigns for Kraft, J&J, P&G, KFC, Johnnie Walker and Humira.
I write. Do video and audio work. Built this website, too. Like what you see? Then I'd like to hear from you. Get in touch.